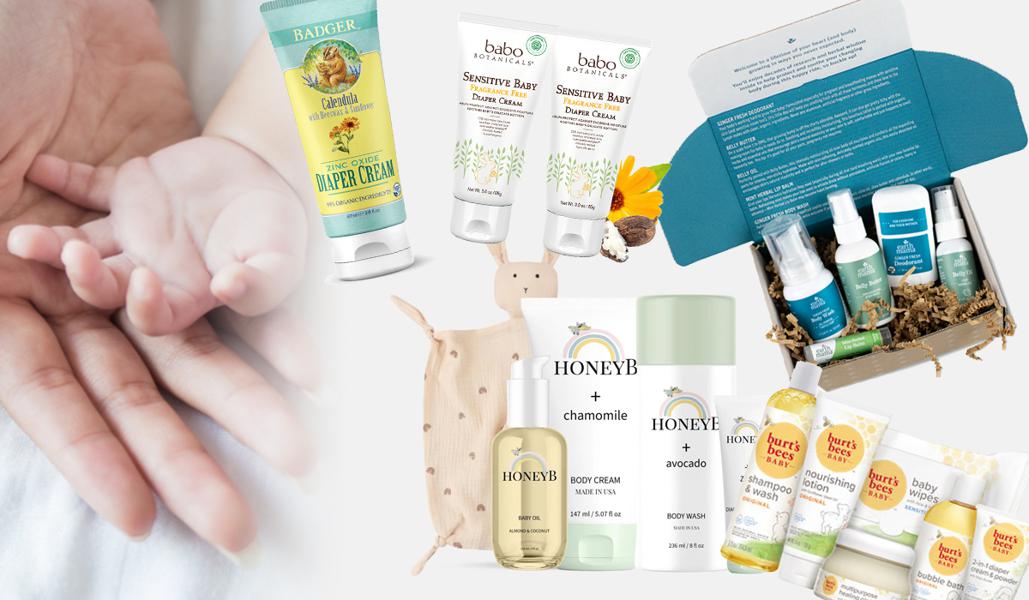 Posted on December 12, 2022 by Joana
We all know the saying about how smooth a baby's skin is, but that smoothness doesn't entirely come naturally. Baby skin is very delicate, making it prone to dryness and other irritations, which is why it needs to be nourished with a combination of gentle yet effective ingredients that offer protection against environmental stressors. Choosing the best cosmetics brand for your baby is no easy task, but the good news is it has simplified in recent years with the emergence of clean beauty products.
Because your baby's skin is delicate, it's crucial to look for baby cosmetics brands that offer safe, non-irritating products.
HoneyB Kids
HoneyB Kids provides a line of natural skincare products to protect your baby's skin and keep it forever smooth. While still in its infancy stage (no pun intended), the brand offers an adequate line of skincare products, including a diaper rash cream, a moisturizing cream, and a body wash. In all of their products, you'll find clean ingredients to take care of your baby's gentle skin, without the use of parabens, phthalates, or dyes – the latter being an unnecessary ingredient in any skincare product for your baby. We also love that it's affordable so every mom can enjoy the skincare products from HobeyB Kids.
Out of all their products, we especially love the company's Baby Daily Moisturizing Cream + Chamomile, made with soothing jojoba and chamomile.
Earth Mama
When looking for all-natural baby cosmetic brands and yourself, consider shopping at Earth Mama. They offer a natural line of products for mothers during pregnancy and while breastfeeding. Of course, you will also find a variety of skincare products for your baby. A crowd favorite is the Calendula Baby Oil to prevent dry skin.
Burt's Bees Baby Bee
You have likely purchased one of the popular skincare products from the widely renowned beauty company, Burt's Bees. Who can resist the temptation to pick up one of their chapsticks by the checkout counter?
Did you know that you can pamper your baby, too? Much like the products designed for you, the company offers baby products that are all all-natural, pediatrician-tested, and approved. Formulated with the safest ingredients to love your baby's skin and none of the baddies like parabens and phthalates.
Badger
There's a lot to love about Badger – much more than its adorable badger design found on all their skincare products. This baby cosmetic brand is certified natural and organic. They care about their consumers and the planet, too, and ensure that every product they make is gentle on both. A trusted brand for over 25 years, you can't go wrong splurging on baby skincare at Badgers.
Babo Botanicals
When looking for all-natural skin and hair care products to pamper your baby, look no further than Babo Botanicals. Much like the rest of the brands on our list, this company does not believe in adding synthetic fragrances, sulfates, or parabens to their line of baby skincare products. Instead, you will find ingredients like calendula, shea butter, and chamomile. They emphasize sunscreen products for babies, ensuring that no harmful and toxic ingredients that are commonly found in sunscreen touch your baby's skin.