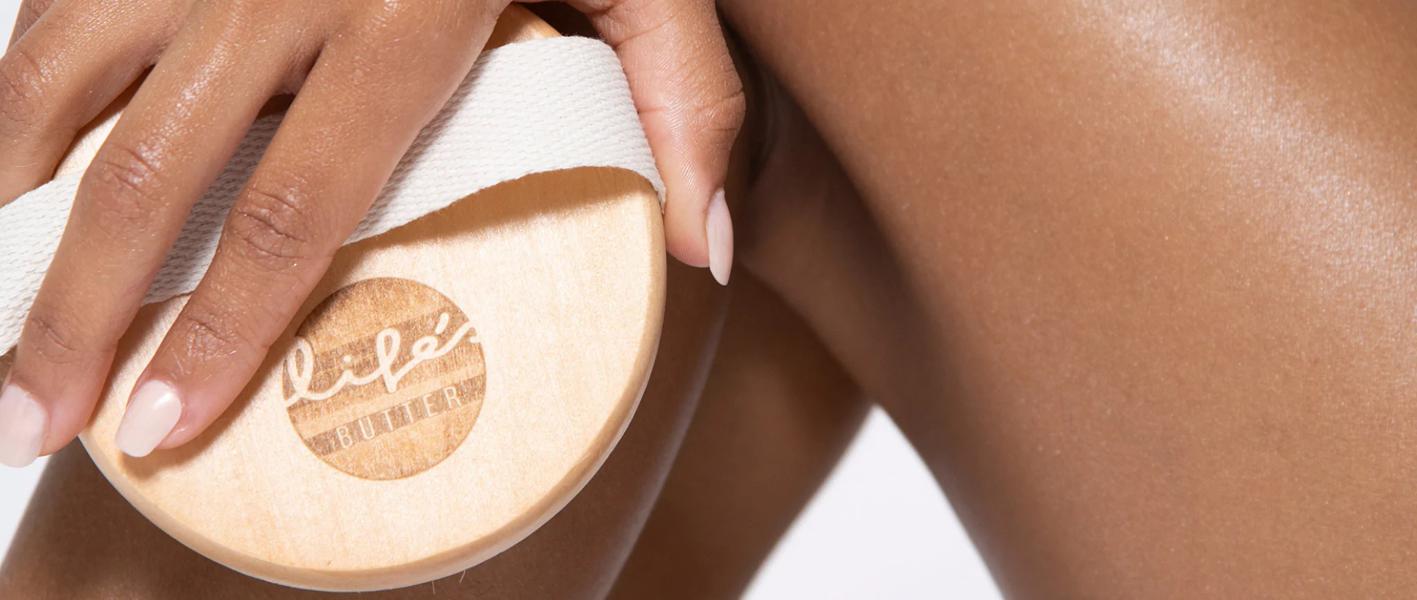 Posted on September 21, 2022 by Joana
About Life's Butter
Life's Butter strives to provide its customers with younger-looking, healthy skin. Beautiful skin goes beyond vanity. When men and women feel comfortable with the skin that they're in, it improves their self-confidence and self-esteem. Life's Butter strives to deliver skincare products to improve body positivity. Cellulite is a common skin condition that has a negative impact on the way people view themselves and it affects between 80%-90% of women (roughly 10% of men). The company's anti-cellulite products were specially formulated to deliver results, without harsh parabens and sulfate. Made with all-natural ingredients, these products will ensure smoother, firmer skin.

Discover why millions have chosen Life's Butter products over the competition.
Overview of Life's Butter
Their focus is to deliver natural skincare products, eliminating harsh ingredients that are commonly used in the skincare industry. Instead of synthetic fragrances, you will find natural extracts. Natural preservatives replace parabens and sulfates to keep your products and skin safe.
This company is passionate about developing skincare products with revolutionary technology to create a personalized experience for every customer.
In addition to the safety of their customers, another goal is to reduce their carbon footprint with biodegradable products and less packaging. Life's Butter packages are made simply with recyclable ingredients – no plastic or unnecessary packaging is used. The goal is the customer's experience when they use one of the company's anti-cellulite skincare products.
What makes Life's Butter different?
Skincare products that remove cellulite, from creams to ultra-fine bristle brushes
Body shimmer oils are also available to hydrate the skin with a shimmery finish
Shampoos and conditioners made with natural ingredients that are gentle and non-irritating
All-natural ingredients
Cruelty-free products
Sustainable packaging and biodegradable products
Satisfied customers and a generous return policy
Life's Butter anti-cellulite cream for firmer, smoother skin is perhaps their best-selling product, but we invite you to review their full product line. In addition to creams, they offer coffee scrubs made with exfoliating ingredients to fade away dimples and blotchy skin. If beautiful skin is what you desire, then these products were made for you.
Life's Butter Products Review
This all-natural skincare company offers a vast supply of skincare products, from creams that eliminate cellulite to body oils that hydrate and replenish skin. They also offer a small line of natural haircare products. To provide more insight into what they offer, read the following reviews about their best-selling products.
Life's Butter Anti-Cellulite Cream
Formulated with L-carnitine and Coenzyme Q10, the anti-cellulite cream moisturizes skin and reduces fat cells that cause cellulite. Their special formula is clinically tested and can provide results in at least 4 to 6 weeks with consistent use. Apply the cream to the affected areas and watch your skin become smoother and firmer.
Other ingredients include lotus leaf extract (Nelumbo nucifera Leaf Extract). Studies show lotus leaf extract improves skin elasticity, removes wrinkles, and creates firmer skin. While red algae (Chondrus Crispus Extract) can clarify the skin and help it retain moisture.
Get a single pack, double pack, or triple pack of this custom blend anti-cellulite cream and a dry brush with natural, ultra-fine bristles.
The Exfoliation Bundle
Enjoy the benefits of all their coffee scrubs: coconut, cacao, and original. Each of the scrubs is antioxidant-rich, protecting the skin from premature aging, providing deep hydration, and exfoliating properties so your skin can glow. Apply in the shower at least three times a week, moving the coffee granules in circular motions on your skin. You will notice a difference after your first use!
Which of their coffee scrubs is for you?
The Exfoliating Coffee Scrub combines dead sea salt, organic shea butter, and organic fair trade Kona coffee for a clean polish and deeply hydrates the new skin cells underneath.
The Detox Coffee Scrub with Cacao incorporates antioxidant-rich ingredients, like cacao, dead sea salt, and organic fair trade Kona coffee to protect and nourish the skin, while gently exfoliating dead skin cells.
The Skin Food Coffee Scrub with Coconut will guarantee young, dewy skin thanks to ingredients like coconut oil, which boosts collagen production. It also includes the usual suspects: dead sea salt and organic Kona coffee for a deep exfoliation.
Healthy Glow Body Shimmer
Your skin will never look or feel as good as when you apply this skin-nourishing shimmer oil. Infused with all-natural ingredients that are suitable for every skin type, including oily and combination skin. It comes with lightweight ingredients that won't clog your pores, such as jojoba, which is a natural oil that is as close to the oil your skin produces. Shea butter helps rid the skin of cellulite and stretch marks while offering protective properties against photodamage. The body oil is topped off with a subtle shimmer that will give you a lustrous glow.
To use, simply apply a generous amount and warm it between your palms, as it works best warm and at room temperature. Apply it wherever you want to target cellulite, and stretch marks, and boost hydration with a lovely glow!
We recommend using the Healthy Glow Body Shimmer after exfoliating to prep the skin for your following skincare products.
Get the anti-cellulite dry brush, valued at $19.99 for FREE on every 3-pack you purchase.
Shampoo & Conditioner Detox Bottle
It is evident that the company takes pride in its anti-cellulite skin care products, but let's not forget about its haircare products!
Improve the look and feel of your hair and scalp with Life's Butter shampoo and conditioner. Created with natural ingredients, you don't have to worry about these products stripping the natural oils from your hair, or drying out the scalp, which leads to itchy, irritated skin. They don't use chemicals in their products because they don't work half as well as natural ingredients.
You'll find ingredients such as argan oil, vitamin E, and carrageenan. Combined, these ingredients can eliminate dryness and frizzy texture, promote healthy hair growth, reduce hair loss, and much more!
Begin your haircare routine by shampooing with their Bad Hair Day shampoo. Follow up with the Bad Hair Day conditioner to replenish the hair with hydration.
What do Our Reviewers Think?
We can brag about Life's Butter skincare products all day – but it's more impactful coming from customers who have used their products. We searched the web for unbiased reviews of what customers think about a few of the company's best-selling products.
Life's Butter Anti-Cellulite Cream Reviews
"I just got this package yesterday but so far I'm already in love. The packaging was adorable!! They put in a lot of body positivity stickers in with it and had cute accent colors. It doesn't really have a scent which I like since it is bought online you never know if the smells will be for you or not. My legs feel WAY softer than they do with normal lotion. I really hope this product works to help with my cellulite which would make it all more worth it." – Amazon customer review
"This product is amazing. It is smooth, leaves your skin feeling wonderful and flawless. I can highly recommend Life Butter to anyone looking for something that truly works, that leaves your skin feeling young and subtle." – Trustpilot customer review
"I bought this product for use on my cellulite on my thighs and to see if it would help do anything about some cellulite I have on the back of my arm. On the thighs, I can't say enough good things. Pants fit better and are easier to get on and my legs look slimmer and more shapely. My backs of my arms have some definite cellulite reduction. It's not gone but they look and feel much better. I followed the directions to the T and I believe that that is why I have had so much success, so don't skip over the directions." – Official website customer review
Life's Butter Coffee Scrub Customer Reviews
"I loved the Life's Butter coffee scrub. It went on very smoothly and made my skin feel great after I used it. It made my skin very soft. It also smells very good. I highly recommend that you use it." – Amazon customer review
"Hi I ordered the 3 pack with free dry brush a month ago .i was skeptical at first ...I must say after using it over a 3 week period the results are brilliant ..I've never seen the back of my legs look so great ..I highly recommend this product ...love it." – Trustpilot customer review
"Made my skin so soft!! I have sensitive skin. With this scrub I didn't break out at all!! I usually put lotion on after I get out of the shower, no need when u use the scrub." – Official website customer review
We read hundreds of product reviews and watched video testimonials across multiple platforms, and we are pleased to say the consensus is positive. Nevertheless, there were a few negative reviews. Some of them centered around product inefficiency. For best results, the company recommends that you follow the product instructions and remain consistent to ensure results. Other reviewers experienced pain when using some of the products, particularly the organic coffee scrubs. While all the products are formulated with natural ingredients, not every Life's Butter product will suit every skin type. Always perform a patch test if using a product for the first time. If you don't experience adverse effects after 24 hours, use the product as instructed. If you experience irritations, immediately discontinue use.
Life's Butter will continue to work hard in formulating the best products for the ideal customer experience. As advances in the latest skin technology emerge, their products will increasingly improve, but their affordable prices will never change. Life's Butter will always stand by its commitment to exceptional customer service and affordable skincare.
Is Life's Butter Worth It?
It's always good to find a skincare company with a purpose. Life's Butter has many, but three stand out the most:
Boost their customer's self-esteem and self-confidence
Help men and women live their fullest, healthiest lives
Promote body positivity
We believe anti-cellulite products are a must in every skincare routine. Cellulite affects between 80%-90% of women and 10% of men. It significantly reduces body positivity. Many companies that sell products to reduce cellulite and stretch marks are either expensive, ineffective, or both. This is a company that wants to change the narrative within the skincare industry.
At Life's Butter, their focus is all-natural, effective ingredients that are scientifically proven to reduce cellulite and stretch marks. It's a cost-effective alternative to cosmetic surgery for those who prefer a natural approach to achieve younger, firmer skin.
In the end, it's up to you to make the final decision after trying their selection of anti-cellulite products.
Promotions & Discounts
You can always find discounts on their website. Be on the lookout so you don't miss any of their special offers! In addition to product deals, look out for offers for free shipping.
Where to Buy Life's Butter Products
You can purchase Life's Butter products on their official website, and you can also find them on Amazon.
FAQ
Where are their products made?
All their products are formulated and manufactured in an FDA-certified facility in the United States.
Are their products tested on animals?
None of their products have been tested on animals! We are 100% CRUELTY-FREE!
How long does it take to ship?
The standard shipping takes between 3-5 business days. There is also a 2-Day shipping option available in the US. International shipping takes between 7 and 10 business days.
Do their products contain nuts?
WARNING! Some of their products do contain nut oils. Please review all the ingredients and do not use them if you are allergic!
How to Contact Life's Butter
You can contact them by calling (754) 232-1783 between 9 AM – 5 PM EST. You can also email them any time at [email protected] and a representative will quickly get back to you.